Hello and Howdy and welcome to the month of September! Boy, we are living in some interesting times, eh? My, my. I just watch and shake my head on a daily basis. You?
Well, this month brings in the Autumn Equinox here in the Northern Hemisphere and the Spring Equinox in the Southern Hemisphere … so happy transition wherever you are on the planet! Be sure to check out the Forces at Play in the Universe below for more information on the Equinox this year!
A Reflection on these Shifting Sands …
As I look back over the past month of August, I have had some very different experiences than I have ever had before. I am full of energy one minute and wanting to lay down the next. This is so different for me. I have always been on full speed ahead all my life. I was not aware of what was happening and found myself asking "What is wrong with me?" I now realize that we are navigating through some very different energies and it is going to affect each of us in one way or another. Since I follow my internal guidance system, I am now really glad to be honoring this need to stop and do nothing, or read, or sit on the deck or take a nap or whatever. It's just very different for me.
There is a wide variety of new physical sensations that many of us are experiencing … dizziness, lightheadedness, heaviness, new types of body aches and pains, fatigue, fogginess, heart palpitations, you name it. The good news is that in most cases, nothing is "wrong" with us. We are just integrating some huge energies. And as I read more about the somatic sensations that accompany these changing energies on the planet, my heart's resonance assures me constantly that All Is Well, and that all of us are just integrating these energies into our physical beings, whether we are aware of it or not. So, treat yourself kindly and be sure to give yourself the care and rest that you need.
I know these types of sensations can certainly trigger fear, health concerns and anxiety. Therefore, it is so important to pay attention, to understand and to honor whatever and however our inherent wisdom is guiding us. This is what is needed for those of us moving along the evolutionary path; supporting the shift into the New Reality and into our True Timeless Selves.
Yes, we are walking each other home, eh?
Opening to the Flow ~
These wildly, chaotic energies are increasing in intensity and more than likely will continue for the foreseeable future. Now, what does that mean? It means it is important for all of us to open in many ways to the download of this evolutionary hologram of the New Reality.
It's all about Opening. Opening? Opening, what? Well, first it is about opening ourselves to the flow of energy, information and guidance that supports us on the path we have chosen to walk. And secondly, it is about allowing ourselves to be exposed and vulnerable. There is more, and it all encompasses opening.
While we think we know what openness is or have a feeling for the word, it is always good to see how it is really defined, right? As I have said so many times before, this is important. First of all because misunderstanding words prevents the truth of the matter from coming into our consciousness. And second of all, it is important because we are truly expanding these concepts as we move onto the New Landscape of the New Reality.
So, openness, what does it mean? One dictionary defines openness as the free expression of one's true feelings and opinions. Another: An undisguised or unconcealed state. Wikipedia says, opennessis an overarching concept or philosophy that is characterized by an emphasis on transparency and free unrestricted access to knowledge and information as well as collaborative or cooperative management and decision making rather than a central authority. Openness can be said to be the opposite of secrecy. I think with all these definitions we get a strong feeling about where we are being pointed: undisguised, transparent, free expression of our feelings and opinions. Oh boy, that can be really scary in these times, don't you think?
Yet, when we think about it we can see that opening ourselves also equates to vulnerability. Those of us on the spiritual path have more than likely learned long ago that being vulnerable is part of being authentic. We are vulnerable when we wear our hearts on our sleeves. We are vulnerable when we don't let ourselves hide behind conventional societal mores or our personal conditioning about what and how much to reveal to others about how we are feeling, thinking or being. It is a balancing act, opening is!
It is certainly important to consider that we should not open up totally, all the time, to everyone. Not everyone is tuned to compassion, love, understanding or sympathy. Yet, what I am saying is that it is time for us to be more open than we may have ever been before. Not just out there in the world, but to the guidance that comes from our very own Heart's Knowingness, our Timeless True Selves, as well as the new evolutionary energetic downloads available to us.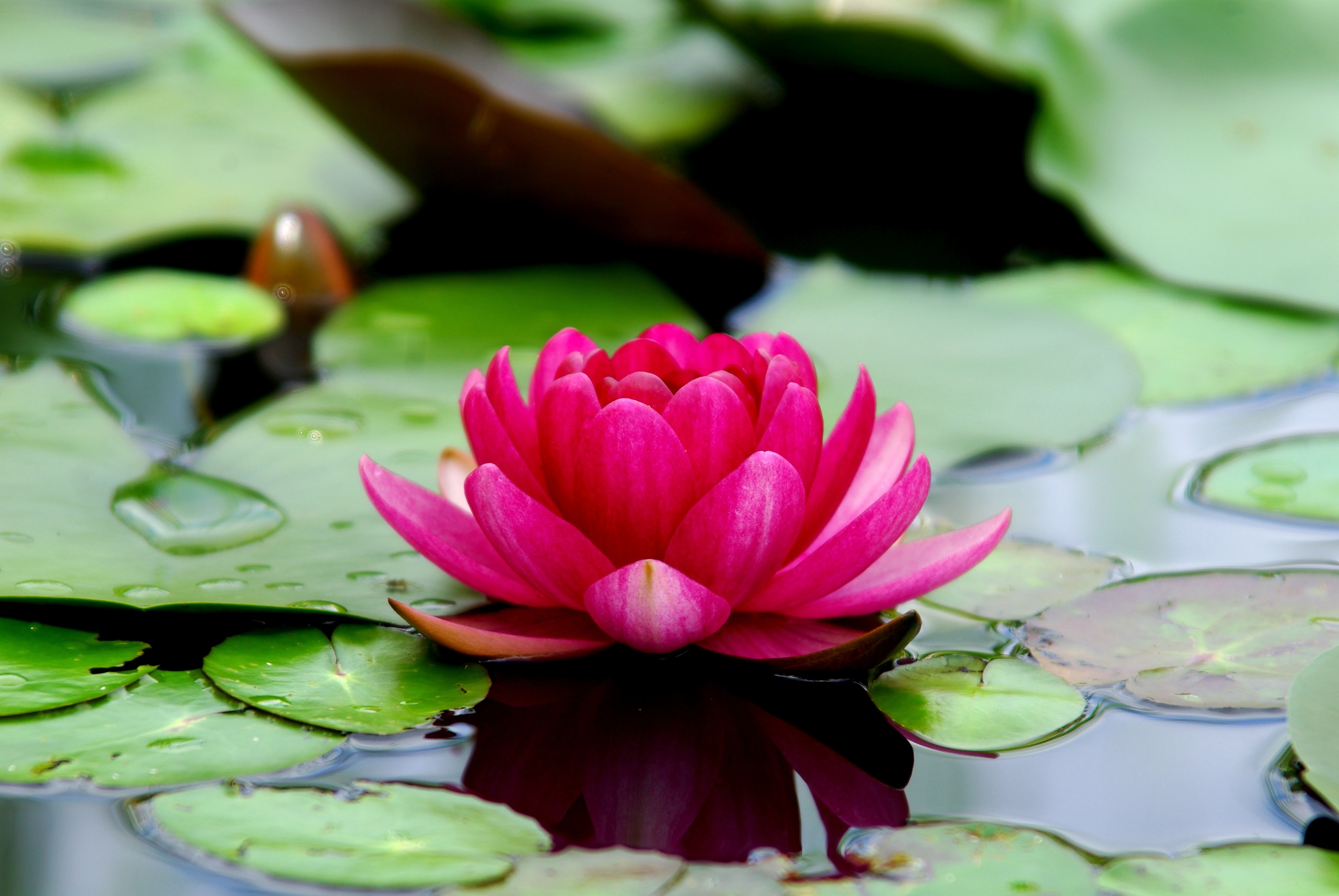 As energies begin to move faster and stronger and more powerfully than ever before, our spiritual practices will sustain us the more we open up. This opening is critical for what will be coming in the rest of this year.
I know opening to all levels is certainly a personal thing. What may be open to me may be a scary open for you, and that's ok. Openness is, indeed, a personal practice. There certainly is no standard set for openness. Sovereign beings mediate openness for themselves. For some it may be a crack in the protective armor we wear. For others, just testing how openness feels. Still others may fling the door wide open to see what happens.
The point is … it is time to stop the closure, the hidden, the disguised, the secret stuff. It is time to step into opening to our beginning concepts of Oneness, what it means to us, what it means for our society, what it means for our world, for our planet. It is the understanding that we are all indeed one energy expressing itself differently. That is what we are opening to, our unique expression.
Our willingness to follow our Spirit's directions in opening deeper places within ourselves, doing whatever is needed, whatever our inherent wisdom tells us, whatever our heart propels us to do – we are to do it from an open, unconcealed state and, do it all while being honest, truthful, congruent, authentic, transparent and compassionate.
We are opening ourselves to the energy of All That Is in new ways and this month will bring us myriad opportunities to be open to Spirit, to others, to our very own Timeless True Self.
And so, dear ones, with eyes wide open, we can allow ourselves to absorb and integrate the ability to open more than we have before. To know the value of when and where and what to open to. Continue to let the energy of Love bring you to new levels of openness.
I am so connected with you at the heart level! I send you love, joy, peace and blessings from my heart to yours! Thanks for being here with me! I love you! A'Ho!
Tame That Monkey Mind™

Just a regular reminder, if you are on Facebook, please come like my Facebook Page Tame That Monkey Mind™ – Every Tuesday we write a letter to our Monkey Mind and post it there. We also post it on our website, so check it out there if you are not on Facebook www.TameThatMonkeyMind.com Here is what we posted this past week:
I would love to hear from you! How's your monkey mind chattering??? I am still open to Dear Monkey Mind ideas! Please send them along!!!
Forces at Play in the Universe
You know, I check in with a variety of astrologers to see what the Forces at Play in the Universe are all about for the month. There is, as usual, so much happening in the heavens affecting us humans here on this planet and, in my opinion, it is really worthwhile to open to these energies flowing in.
~ It's Libra Season ~
An excerpt from Astro Butterfly's report out is as follows:
"Welcome to the Libra season! While we're literally still in the Virgo season, Venus, Mercury and Mars are in Libra, so September feels more Libra than Virgo.
The shift from Virgo to Libra is extremely important and cannot be underestimated. If the first 6 signs of the zodiac, from Aries to Virgo, are about "Me", the last 6 signs of the Zodiac, from Libra to Pisces, are about "The Other".
Even the most emotionally mature people who have done a lot of personal development, may still lack the ability to truly relate to other human beings. When we run our lives through our own script, we feel lonely and alienated, irrespective of whether we are in a relationship or not.
When we truly open up to another, our ego dies (that's why Libra's glyph is a Sun-set) but we 'find ourselves' within a greater whole. According to Greek mythology, humans originally had four arms, four legs, and a single head made of two faces. Humans had great strength during that time and threatened to conquer the gods. That's why Zeus decided to split humans in half, as punishment for their power.
Since then, each human would forever long for and seek to find their other half. It is said that when two halves, or humans, find each other,they have an unspoken understanding with one another, and that they will lie with each other in unity and will know no greater joy than that.
September 22nd, 2021 – Sun Enters Libra Happy birthday to all Libras out there! On September 22nd, 2021 the Sun enters Libra and we have the Autumn Equinox in the Northern Hemisphere and the Spring Equinox in the Southern Hemisphere.
No matter where you live on Earth, the day is equal to the night. Equality is a key Libra word, but it is not to be taken for granted. Equality is a balancing act – the result of lots of weighing and reflection.
Equality also means we'll have to get outside our personal, subjective bubble, so we can see where the other is truly coming from. We can find equality, balance and peace (Libra's highest goals) when we begin to love (not only to accept) personal differences. When we see others not as a means to some sort of personal gratification, not as a reflection of ourselves, but as individuals in their own right.
In the Libra season, it will just come easier than usual to open up to other people, put the "we" before "me", and reach Win-Win outcomes."
CLICK HERE for Astro Butterfly's full September report
~ Simplify and Streamline ~
Lorna Bevan from Hare in the Moon Astrologyreports out that we need to Simplify and Streamline this coming month. Here is her latest perspective:
"At last, the Sun and the inner planets have completed their harsh oppositions to Pluto, Saturn and Jupiter and squares to Uranus. That means the trines to Pluto, Saturn, and Jupiter over the next few weeks should be good for understanding, stability and balanced practicality.
Keep in mind that all the change agent outer planets – Jupiter, Chiron, Saturn, Uranus, Neptune, Pluto, Eris, Quaoar and Ixion – are retrograde and Mercury enters his shadow retrograde zone on September 5/6th.
This is a time to become an Intronaut– reviewing, re-framing, reflecting and going deeper. Streamline and simplify as much as possible, to stay on track and to give yourself space to explore new possibilities to be lived in the future. Despite the general craziness, it's a great time to get clear about many things, to integrate elements of your life, ready to explore new approaches to your craft/service which will evolve into new tools and strategies in 2022.
As Venus clashes with Pluto and Disruptor Eris, the Sun trines unpredictable Uranus and Mars opposes Neptune, be ready to discover that your cherished map of the world is not congruent with current reality. As the NLP Pre-supposition says: "The map is not the territory". How liberating….just allow the inner update to reorient you.
Most astrologers are letting us know that living with complexity, uncertainty and entanglement is the time line we are on right now.
Lorna Bevan also said this:
"In September, the more you orient yourself practically, psychologically, emotionally, mentally, physically and spiritually whilst in Free Fall, the more prepared you'll be for the intense outer events ahead in October when Mercury/Saturn/Pluto turn Direct and on through the wild card November/December eclipses and into 2022- another year for the history books."
CLICK HERE for more from Lorna Bevan

~ Numerology: September is a 5 Month ~
And finally, Karyl Jackson on AlphaLifeTrends.com offers another very helpful perspective for September:

"Numerologically, September is universally a FIVE month which provides the summary and overview of the FIVE universal year (2021 2+0+2+1=5). This culmination brings the new energies forward that tilt the scales to move us into a new phase and to allow the past to fade. We have to be ready to move forward in new ways. The FIVE brings change, breakthrough and freedom and many are riding this important wave of change, while others keep falling from the changing situations.

Understanding that the month of September provides the pathway through the passage that gives us the next Mercury retrograde in Libra from September 27th through October 18th. How we relate to others and find balance becomes the rites of passage that is required to have completed the major focus of change."
As I always say, Stay Aware and Alert, eh? I'm with you darlin'!!!
My Wisdom for the New Reality Video ~ Discernment
This month's short Wisdom for the New Reality Video is about Discernment …

In these times of transitions, it is our practice of discernment that will support us in being very careful about who and what we are following. In fact, if we are following at all, that is an indication that we may be off track unless we are following our very own internal guidance system, our very own Heart's Knowingness, our very own Timeless True Self!

I appreciate you sharing my Video Teaching Series with friends and family and would love any feedback, comments or questions you may have.

Click Here to see my latest video on Discernment.

I would love it if you would PLEASE subscribe to my YouTube channel. Just CLICK HERE to view my channel and click the red SUBSCRIBE button. Thank you so much!!!

Share the Love …

I appreciate you sharing this Wisdom for the New Reality with friends and family and ask them to sign up for their own copy. They can just go to the website to sign up at www.DarityWesley.com. It's super easy!

Staying aware and alert to the situations that arise this month and then going deeper to understand and integrate will support the building of the foundation of the New Reality.

I am so glad you are on this journey with me!

Thank you for reading my message. I love you and always love hearing from you!!! So, feel free to just say hi! I may not always get back as fast as I would but I read every email and love that we are connected … we are community!

Until next time … have a wonderful September and take time to open up more and more at every opportunity!

Big Hugs and Lots of Love,
Darity
September 2021 Issue
© 2021 Darity Welsey